Procurement Vs. Purchasing - Is There a Difference?
Although the terms "procurement" and "purchasing" are often used interchangeably, they actually refer to two different processes, and fully understanding the distinction can have a huge impact on your bottom line.
Procurement is comprised of a set of strategic processes designed to identify and acquire goods and services that are vital to a company's operations, while purchasing processes deal with the actual transactions that have been established by the aforementioned procurement efforts.
By understanding this difference and giving both processes due diligence, companies can become much more adept at developing actionable purchasing strategies that bring about consistently favorable outcomes — while also preventing catastrophic failures caused by foreseeable mistakes.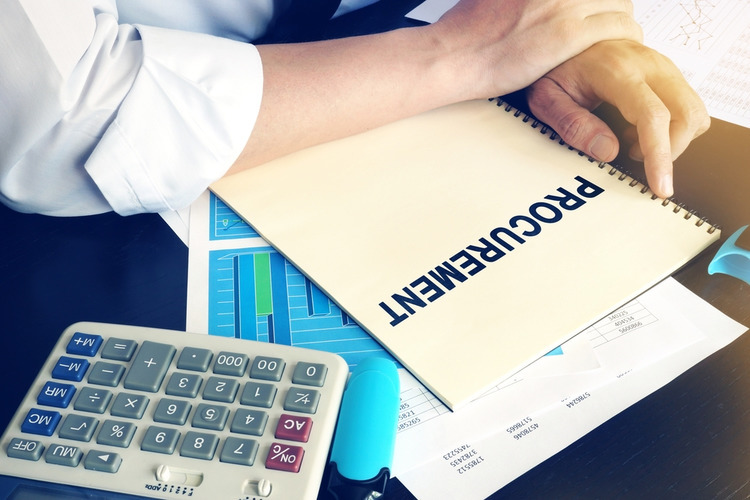 Image credit: designer491/Shutterstoock.com
The Procurement Process
Procurement is essentially an umbrella term for the various processes that are performed to acquire essential goods and services. Rather than being a simple, straightforward transaction process, procurement involves a wide range of factors that influence purchasing decisions. It is also deeply connected to many essential aspects of a business, such as brand identity, long-term goals, and market insights.
Successful procurement strategies are crucial for establishing and cultivating long-term profit goals, as well as successful partnerships with suppliers and vendors. Some key procurement processes include:
Identifying potential suppliers
Distilling company requirements into explicit specifications that can be easily understood by suppliers
Market research
Receiving and assessing quotations and leads
Contract development and management
Supplier relationship management
Whether identifying internal business needs, selecting a vendor, negotiating contracts, or monitoring market supply, successful procurement strategies allow companies to keep their overall business goals and philosophies top of mind, while more easily managing the many different elements that influence purchasing decisions.
The Purchasing Process
Falling under the umbrella category of procurement, purchasing is generally defined as the buying of goods and services. This is often the last step in the overarching procurement process, the culmination of complex decision-making and analyses already completed during other procurement operations.
While procurement is quite complex, dealing with the "big picture," the purchasing process is acutely focused on the actionable details of buying goods and services. The various practices involved in purchasing are less involved than those of the overall procurement process but are equally important. Key purchasing processes include:
Price negotiation
Order placement
Purchase confirmation
Scheduling of delivery dates
Shipment notification
Vendor payments
Receiving goods
Because the most complex details will have already been worked out by the time you get to the purchasing stage, it's important to lay out purchasing processes within a simple, straightforward, and well-thought-out framework. Unlike procurement, purchasing processes should not be tailored as situations fluctuate but should follow a standardized practice.
Navigating Procurement and Purchasing Processes
Fully understanding the distinction between procurement and purchasing can mean the difference between increased revenue and disastrous loss, allowing companies to focus their efforts on extensive procurement preparation prior to the actual purchasing of essential goods and services.
By harmonizing procurement processes with purchasing processes, companies can not only avoid the detrimental effects of unchecked oversights and unforeseen purchasing complications, but can also help ensure sustainable, long-term success.
Other Procurement Articles
More from Procurement